On Christmas Eve our son turned 5 months old. We ran into some friends of ours at the Christmas Eve service who had their 8 week old with them and my husband and I couldn't believe how big, and old, our son looked at 5 months compared to their 8 week old. It's amazing how fast they change. And, this includes our son's reading tastes. At 4 months he was still really into high contrast books, but his interest seems to be fading as his interest in other types of books grows. He's now able to reach and grab onto pages which means that to save our other books we mostly read board books and let him play with bath books. He seems to sit better for books that rhyme right now and he also listens best when he's got something he can chew on while he's read to.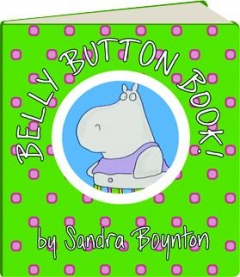 1) Our family is loving
Sandra Boyton
books right now. We've got about 5 of her board books and we just love them. They mostly rhyme, have silly words, and cheerful illustrations. She's an author who is worth getting to know.
2)
Dr. Seuss ABC
book is also growing in popularity with him. I think he likes this one so much because it rhymes.
3) Bath Books are really a big thing for him. He can grab and crinkle the pages, put them in his mouth, hold onto the one that has a handle, and just play with them. It's so much fun watching him explore these books. My favorite is watching him turn the pages in his bath books. It really does make it look like he's "reading". We keep the one with the handle in the play room and the other two we save for bath time. We have the set pictured above called
Sassy 3 Pack Newborn Developmental Book Set
.