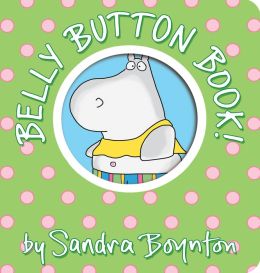 In this house we are HUGE fans of Sandra Boynton. I was lucky enough to get an introduction to Sandra Boynton about seven years ago when my friends first started having kids. So, I knew to keep an eye out for her books while my husband and I were expecting. I scoured garage sales, thrift stores, library sales, and used book stores swooping up any Sandra Boynton books I could find. (For as popular as Sandra Boynton board books are, good quality used board books are surprisingly hard to come by.)
For those who are just getting their first introduction to
Sandra Boynton
through this blog, she's a must get to know author if you have children between the ages of 0 and 3. She's best known for her board books. She is both the author and illustrator of her books and they all have a distinctive Boynton look. What we love about her books in this house are her silly rhymes that grab and hold kids attention. When they are very young, babies enjoy the rhyming cadence of the words even if they don't hold any meaning for them, but as the kids get older they'll enjoy the silliness of the stories. Some of her books are very repetitive and so they make wonderful books for early readers because they are predictable and kids can "read" repeated words or phrases. This list below represents the books that we've managed to get our hands on, but this is by no means an exhaustive list of her books. Several of her books also incorporate music, which is always a huge hit with children.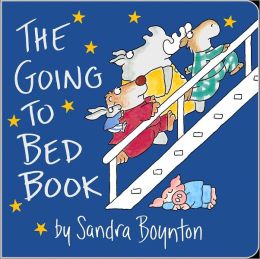 Of course we have our favorites from the list above. My husband and I both love the
Belly Button Book
, and
The Going to Bed Book
is another popular title in our house. I'm sure once you read a few Sandra Boynton books you'll fall in love with her the way we have and you'll discover your own favorites.